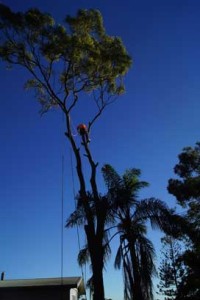 Tree Removal
Specialist tree removal can be required for a variety of reasons:
Specialist World Leading Plant and Equipment used
Access and location of the tree – can I cause damage to by house and property or neighbouring property
The stability of the tree – dead or diseased trees
Aborist Classification of the Tree – Protected trees and declared weed tree species
Can I remove the tree – Is this a Council owned tree
My trees are causing interference, nuisance or damage to neighbouring properties
Tree Waste – what do I do with the tree waste
Wood Chipping Services
Sam The Treeman provide wood chipping services for all tree and green waste generated from the job. Save money by having us remove your green waste generated.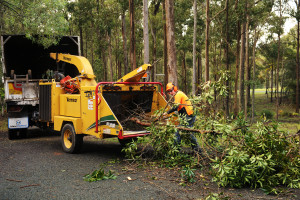 Stump Grinding Services
Stump grinding services are available at the time of removal or at a later date. Stump Grinding services can be itemised within your quote to allow for your budget requirements.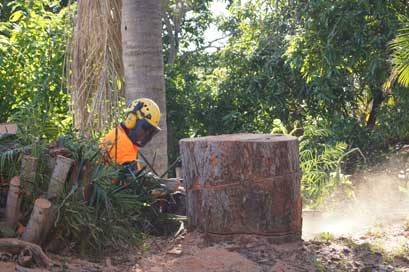 The Approval Process for Tree Removal
In the event, the tree is not located within your property boundary please ensure you have sought approval from the owner of the property, this includes Council owned land.
Mulch Sales
Matured, fresh and palm much is available in 10, 15 and 20m3 loads. Please call for a price. All prices include delivery. Please note the minimum load is 10m3 within the approved delivery radius.